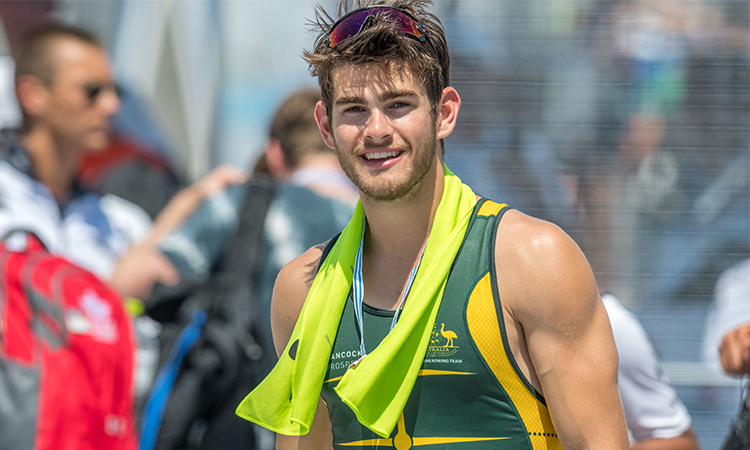 The YH Committee are proud to announce Hamish Henriques (2010-18) as the winner of the 2019 Young Haleians' Endeavour Award.
The Young Haleians' Endeavour Award provides a unique opportunity for a member of the Young Haleian community to be nominated (or self-nominate) for an award that provides financial support up to the value of five thousand dollars. This financial support is designed to enable Young Haleians to pursue their future goals – no matter their field of pursuit.
Every  Young  Haleian  has  the  opportunity  to  strive  towards  a  goal  with  purpose,  and  the  Young  Haleians'  Award  is  designed  to  provide  the  support  needed  to  do  so.  The  criteria  for  the  award  are  outlined  as  follows:  
To  be  awarded  to  a  Young  Haleian  under  the  age  of  30  who  has  established  commitment  towards  and  achieved  (or  is  significantly  advanced  towards  achieving)  success  in  his  chosen  field  of  endeavour.    
He  must  be  able  to  demonstrate  noteworthy  accomplishments  within  this  field  and  have  strategies  in  place  to  further  progress  towards  a  significant  goal  while  reflecting  the  values  of  Hale  School.    
The YH Committee are proud to announce Hamish Henriques (2010-18) as the winner of the 2019 Young Haleians' Endeavour Award. The award recognises Hamishs' outstanding accomplishments, future ambitions and endeavours in competitive rowing.

Hamish developed his love for rowing after starting the sport in Year 8 at Hale School.  Understanding just how competitive the sport is fuelled Hamish to learn everything he could to be a better athlete and rower. Resilience, determination and perseverance saw him improve physically and technically each year to become the world champion he is today.

His list of accomplishments and awards over the past three years is long, including winning multiple national titles. In 2018 Hamish became the second person at Hale to receive rowing Honours and was awarded a scholarship by the Western Australian Institute of Sport (WAIS).  He continues to train with the WAIS rowing programme and recently won a gold medal in the Double Scull at the World Rowing Junior Championships in Tokyo.

Attending the World Championships each year is an expensive exercise. The funds received from the Endeavour Award will help Hamish cover the cost of the seat fee.
"Receiving the Young Haleians' Endeavour Award will be a huge financial assistance and will allow me to concentrate on excelling and pushing my boundaries on the world stage.

I believe rowing epitomises the core values of Hale –  Excellence, Resilience, Integrity, Courage, Creativity and Service – and that to be the best in the world, I need to wholeheartedly embrace these values." 
Hamish's goal is to win in the coxless pair and the single scull at the National Championships. This will hold him in good stead to make the Under 23 Australian team where he will be able to go to represent Australia in Bled, Slovenia. His ultimate goal is to win a gold medal at the Olympics.











Kim O'Brien (L) (2012) YH Committee Chair presenting Hamish Henriques (2018) with his Award