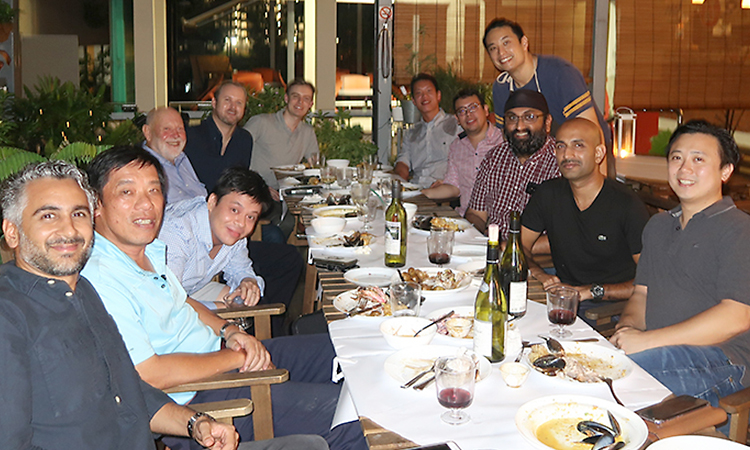 If you are going to be in Singapore - then, Chris Kuhn (1998-04) is your man . . .
Chris Kuhn (1998-04) has been a very loyal and active member of the OHA – instrumental in organising events in Singapore for many years.
This year he combined with Anthony Yeoh (1995-98) to bring everyone together again – this time at Chef Anthony's new French restaurant, Summer Hill.
He's looking at widening the scope for these events later in the year with a function to include partners and maybe a combined Hale/St Mary's event – and even maybe a combined PSA event in the future too.
If you're living in Singapore (or passing through at any time) you can contact Chris for details on the latest Singapore event at kuhnchristopher@gmail.com