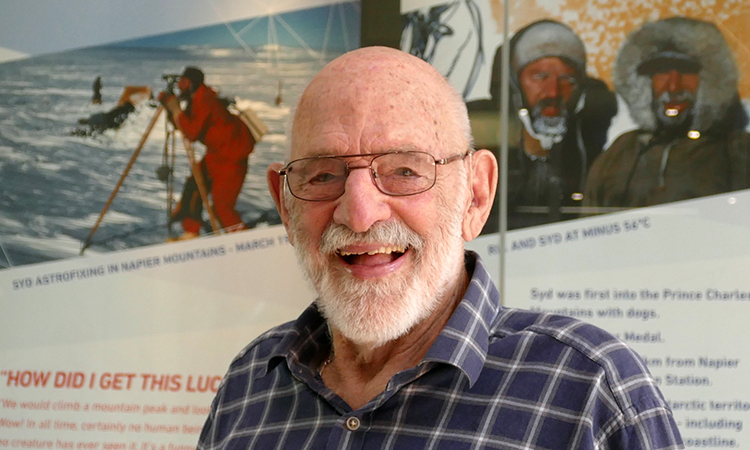 The vast majority of Antarctica at that time was totally unexplored; even undiscovered, and when Syd got more than a few miles from the station, it was as though he 'toppled off the edge of the known world with every step.'
Syd Kirkby (1944-50) was recognised in this year's Queen's Birthday Honours List with an AO (Officer, in the General Division of the Order of Australia) for distinguished service to surveying, particularly in the Antarctic, to polar exploration, research and mapping expeditions and to professional scientific societies.

Syd has explored and surveyed more Australian Territory than Burke or Wills or even Charles Sturt during his many years of service with the Australian national Antarctic Research Expedition. He has a mountain and a glacier named after him.
He never ceases to marvel at his good fortune - and can't believe he has been so lucky.
"Exploring in Antarctica in the 1950s was different from exploring anywhere else in the world. No other human being had ever seen it before and you never knew what was going to be over the horizon."
Syd experienced perfect happiness whenever he was in the Antarctic and has been back many times since - and we are brimming over with happiness at his recogntion in this years' Honours list.