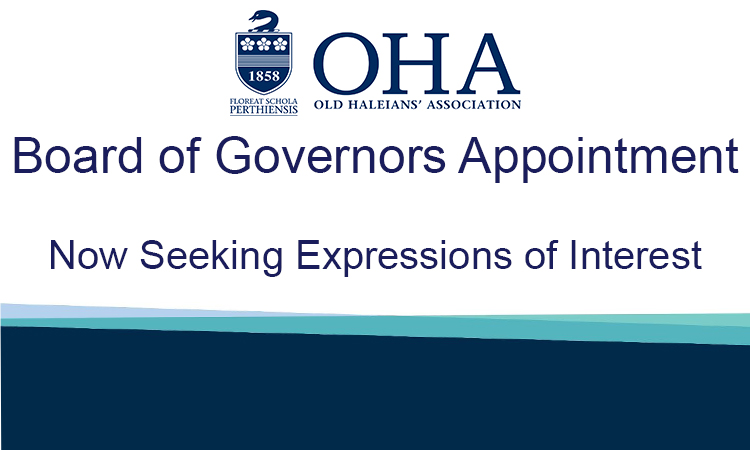 The OHA has the responsibility of selecting a nominee to serve on the Board of Governors following the retirement at the end of the year of Mr Mark Foster.
Expression of Interest:
Hale Board of Governors' Appointment
The Board is seeking an applicant with a legal skill set to complement its current membership of professional people with various backgrounds and experience. The nominee must be a financial member of the OHA and able to serve on the Board for a minimum 5-year term.  
The nominee will be required to attend 1-2 Board and sub-committee meetings per month, demonstrate their availability for Hale School events in general and provide constructive contributions to the Board and to school matters. The nominee will be required to be part of a team approach within the 11-member Board.  
The OHA seeks expressions of interest and requests the return of the nomination form by
Friday 6 October 2023 
to Helen Plange (Head of Community Engagement & Alumni) by email to
oldhale@hale.wa.edu.au
.  
For further information please contact Nick Flavel (Chairperson – Selection Committee) at
nick@filterdiscounters.com.au
 or at 0437 141 020.