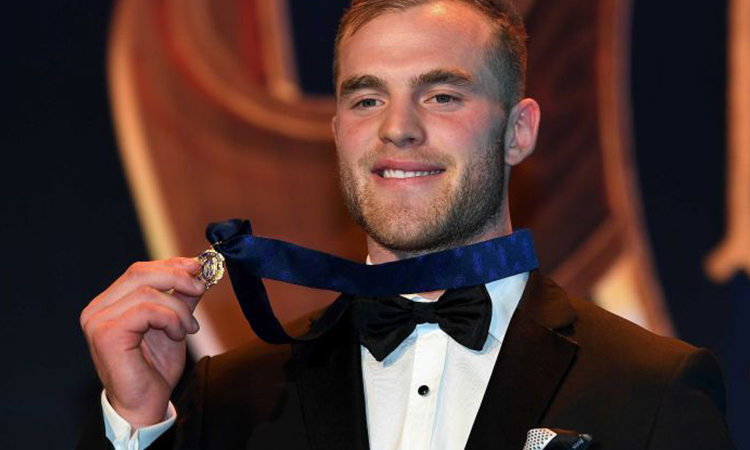 Turns out, 'salmon' may be the answer to Brownlow Medal winner Tom Mitchell's stunning form.
It was no surprise to many football fans that Tom Mitchell (2011) was awarded the Brownlow Medal this year polling 28 votes edging out Steele Sidebottom from Collingwood (24) and Melbourne's Angus Brayshaw (20).
Tom walked into the function a clear favourite and with three 'best on grounds' - it looked like a forgone conclusion. A slow patch in the middle of the season however got some nerves jangling.
"Steele obviously had a tremendous season and I'm envious of him this weekend that he is able to play in a Grand Final. He had an outstanding year," Mitchell said.
Tom 'ball-magnet' Mitchell had a spectacular 2018 season averaging 35.3 disposals a game while he also amassed 40+ touches on 11 occasions. In total he accumulated a total of 786 disposals from his 22 home and away games while claiming a host of media awards.
Tom thanked sponsors, teammates, opposition players and of course his coach for their support during the season but attributed his greatest appreciation to girlfriend Hannah who introduced him to healthy eating!
"In summary my diet wasn't too flash. Pre-game routine consisted of a box of BBQ Shapes and Kit Kats. I am on a strict salmon diet," he said.
 
READ MORE: