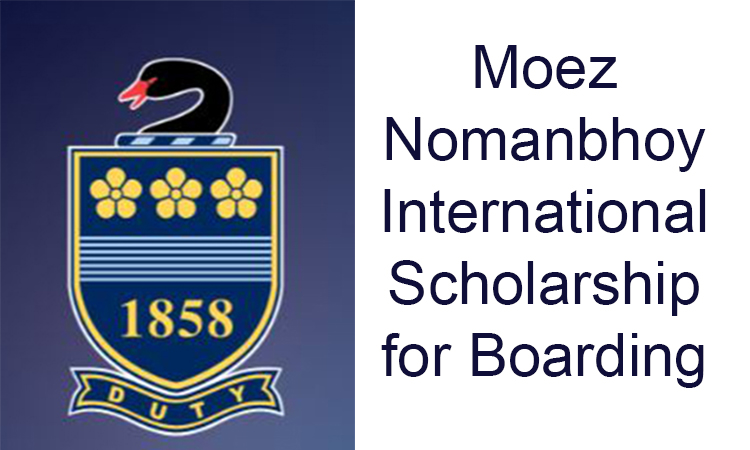 It is with great pleasure that Hale School announces the Moez Nomanbhoy International Scholarship, to be offered to its first recipient for 2024 enrolment.
This boarding scholarship presents a unique opportunity for boys to join the Hale School community in 2024 and embark on a transformative educational journey at one of Australia's foremost boys' schools.
The scholarship has been funded through the generosity of the Nomanbhoy family, in honour of their father and grandfather, Moez Nomanbhoy, one of Hale School's first international students from Singapore who boarded and completed his secondary education in the early 1950s. 
The scholarship aims to foster global connections, promote cultural diversity and nurture excellence.
The successful candidate will receive a 50% remission of boarding fees for the duration of their schooling. 
Candidates should demonstrate academic ability, leadership qualities, co-curricular interests and a commitment to contributing positively to the Hale School community.
We invite capable students who are interested in expanding their horizons to apply for this boarding scholarship
. 
International and expat students residing overseas are welcome to apply
HERE.
Hale Admissions and Boarding staff will be visiting Singapore to conduct interviews on Sunday 3 September 2023 and will also be available to meet to answer any questions you might have about Hale School. To find out more or to register your interest in meeting with us in Singapore, please contact our Admissions Office directly at admissions@hale.wa.edu.au or +61 8 9347 9733.