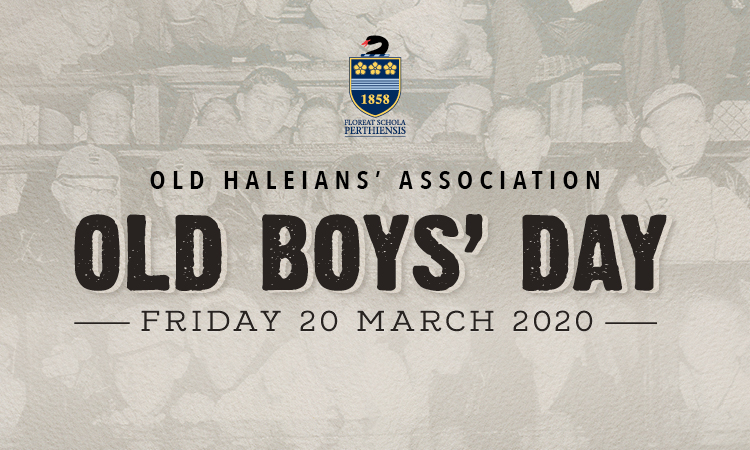 All Old Haleians' are welcome to come along and celebrate this special occasion on Friday 20 March 2020.
9.30am       Registration - at the Chapel
10.00am     Chapel Service
                     Followed by Morning Tea in the Senior School Quad
11.15am    Full School Assembly (Memorial Hall)
                   Including Roll Call and Bishop Hale Medal presentation                
   (To ensure your name is called out at Assembly during the Roll Call please make sure you register your attendance on the day).
12.15pm     Old Haleians' Association AGM (Memorial Hall)
12.45pm     Lunch in the Tom Hoar Dining Hall - $55 per person
Please RSVP if you are coming along by Friday 13 March. 
Click here to RSVP