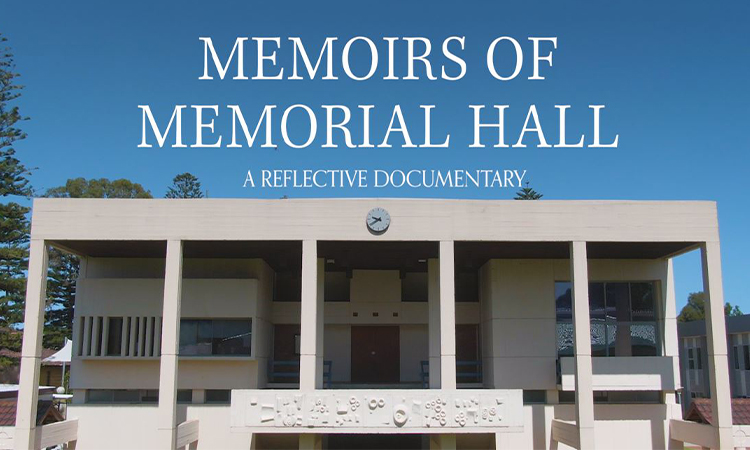 A reflective documentary showcasing Hale School's Memorial Hall
The Old Haleians' Association are pleased to present the reflective documentary, Memoirs of Memorial Hall.

Since its opening on 4 February 1962, Memorial Hall has been at the heart of so many activities on the Wembley Downs campus of Hale School.  It seems fitting, with this year being the 60th anniversary of Hale School on the Wembley Downs campus, that we take time to reflect on the heritage and significance of Memorial Hall.

Designed by Old Haleian Tony Brand, AM (1942-48) in collaboration with Architects Marshall Clifton and Gus Ferguson, it was originally built to honour the Old Haleians who had died in war. It has won several important architectural awards, including best building in Australia in 1962 and was in fact, the first brutalist style building built in Australia.
In addition to its architectural recognition, its significance also lies in the countless memories laid down within its walls by students, parents, teachers, staff and old boys through the multiple and varied activities held over the past 60 years.

The idea to create a documentary film to capture the history of Memorial Hall - it's design, construction, and funding; and of course, the extensive work invested behind the scenes in the My Hall production performed earlier this year, was a wonderful way for the Old Haleians' Association to share this with the wider community. It also provided an opportunity to include original footage from the Hale School Archives.