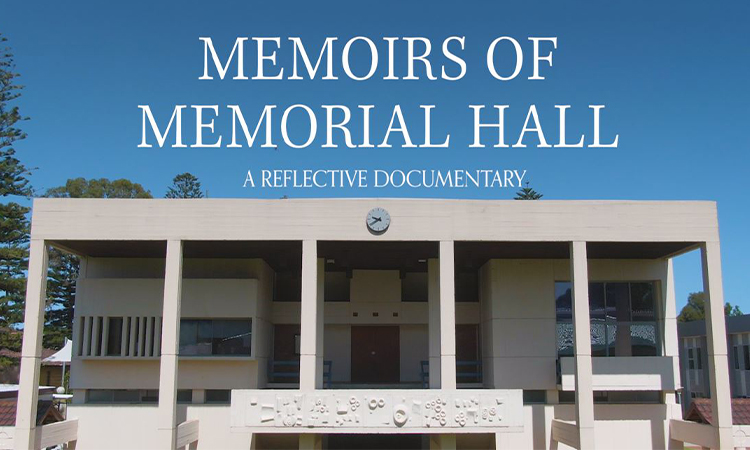 A reflective documentary discovering how it all began.
The Old Haleians' Association are please to invite you and your family to attend our premiere screening of the documentary Memoirs of Memorial Hall on Wednesday evening, 13 October. 

Since its opening on 4 February 1962, Memorial Hall has been at the heart of so many activities on the Wembley Downs campus of Hale School.  Originally built to honour the Old Haleians who have died in war, it has won several important architectural awards. Its significance also lies in the countless layers of memory laid down within its walls by boys, parents, teachers, staff and Old Boys.
 
In March 2021,  many memories held within Hale School's Memorial Hall were brought to life on stage by members of the Hale School community in the original theatre production, My Hall.
 
Incorporating original footage from the Hale School Archives, this reflective documentary shares the story behind Memorial Hall and captures behind-the-scenes footage from the making of the My Hall production.
Wednesday, 13 October 2021
6.30pm
Hale School, John Inverarity Music and Drama Centre Auditorium
Tickets: $10 per person