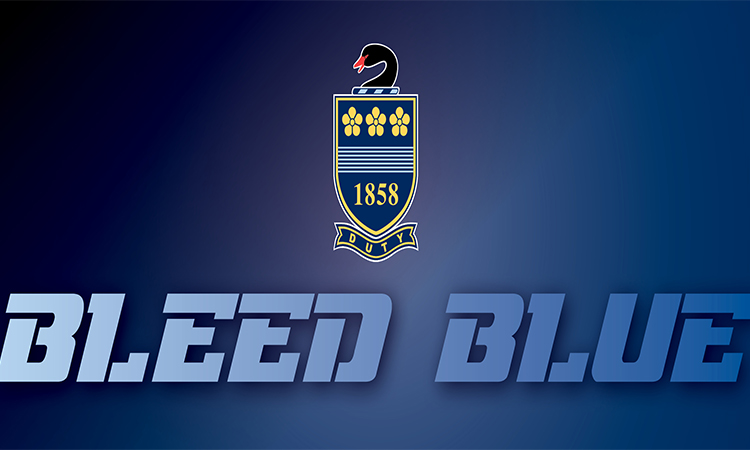 Old Haleian Neal Davis (1955-62) keeps a keen eye on the PSA results and provides us with the latest update.
Round 11 of Winter PSA Sports 2019 was played on Saturday 27 July (Aquinas v Hale and Trinity v CCGS) and Tuesday 30 July (Scotch v Wesley), with GGS having the Bye.
Results Hale v Aquinas
Hale lost the opportunity to go through the season undefeated in
Badminton
when (surprisingly) beaten 7-2 by 5th placed Aquinas.
Hale, however, continued their undefeated run in
Football
- thus securing the Alcock Cup for 2019 - and also won in
Hockey, Rugby
and
Soccer
.  
Badminton: Lost 2-7                                
Football:     Won 13-7 (85) to 10-8 (68)   
Hockey:      Won 8-1                                 
Rugby:       Won 50-14                              
Soccer:      Won 3-0                               
There are 3 rounds of Winter Sports left - Hale plays against Trinity (Home), Scotch (Away) and Wesley (Home).
Hale easily leads the competition in
Football
(played 9, won 9, lost 0 -  36 points) from Aquinas and CCGS (each played 10, won 6, lost 4 - 24 points).
In
Badminton,
with Hale losing to Aquinas and 3rd placed Scotch beating 2nd placed Wesley, the competition at the top has become very tight.
Hale still leads from Wesley and Scotch. It is statistically possible for either Hale, Wesley or Scotch to win the Brother Kelly Cup outright or for there to be a two way, or even three way, tie for first place. Hale really needs to win 2 of these 3 remaining matches to ensure they are still at the top of the table after the final round.  
In
Soccer
Hale leads from Trinity and Scotch. Hale plays Trinity in Round 12, Scotch in Round 13 and 6th placed Wesley in Round 14. Hale only needs one more win to secure the Cup.  
while Hale lies:
  a clear 2nd in
Rugby
behind CCGS, and:
  equal 2nd in
Hockey 
behind CCGS and equal with Scotch. 
If Hale finish on top of the ladder at the end of the Winter season in the three sports Football, Badminton and Soccer, this will be the first time that any PSA school has won this particular winter sport 'trifecta'. There have been 10 previous occasions where a school has won three winter sports in the same year, but none of these outcomes involved the combination of Football, Badminton and Soccer.

We wish the boys all the very best for the last few rounds.
#BleedBlue