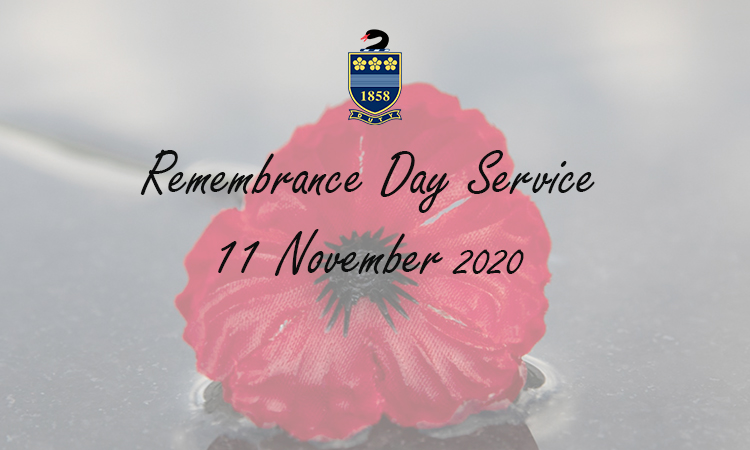 As Old Haleians are unable to attend the Hale School Remembrance Day Service this year, we invite you to view the Service online as Hale School remembers the 126 Old Haleians and others who sacrificed their lives.
The Hale School Remembrance Day Service will commence at 11.15am on 11 November 2020 and can be watched Live using the link below.  This link can also be used for later viewing.
View the Service:      https://youtu.be/yj_Z9Pighbs
Few institutions in this country's history can boast an armed services involvement such as that of Hale School. In almost every theatre of war, through the Boer War, 1914-18 Great War, World War II to the Korean and then Vietnam conflicts, Haleians have been there. 
Click here
to find out more about the personal stories of the Old Haleians who lost their lives while serving.