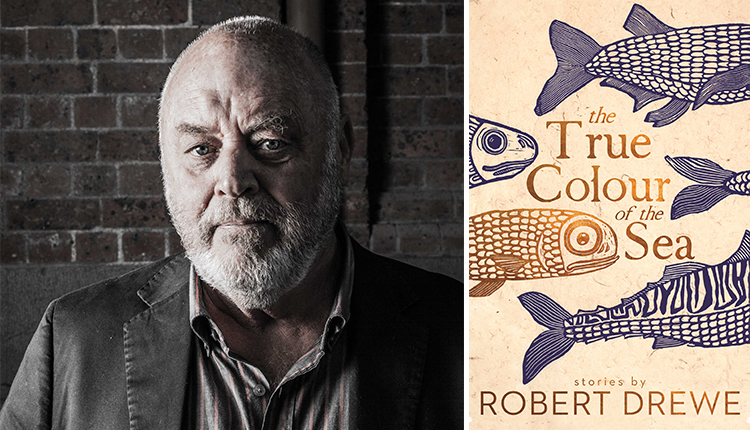 Robert Drewe's short story collection The True Colour of the Sea makes the list.
A shortlist of only five books has been announced for The Colin Roderick Award, one of Australia's oldest and esteemed literary awards.
The Award welcomes entries from authors and publishers of books for children and young adults, along with drama, fiction, non-fiction, memoir, poetry, and even self-help and reference books. The winning book can be in "any field or genre", but it must have been published in Australia in the previous calendar year. Winners of the award, founded in 1967, receive a cheque for $20 000 and the silver H.T. Priestley Memorial Medal.
Robert Drewe's (1952-60) short story collection The True Colour of the Sea has made the list. Robert is one of Australia's foremost literary novelists and short-story writers.  He is the author of seven novels, four books of short stories, two memoirs, six other works of non-fiction and two plays. His work has been widely translated, and adapted for film, television, theatre and radio. 
The
True Colour of the Sea
is a collection of eleven short stories all themed on, by or near the sea and tackle the big themes of life: love, loss, desire, family, ageing, humanity and the life of art.
The winner of the 2019 Colin Roderick Award will be announced on 31 October, 2019.