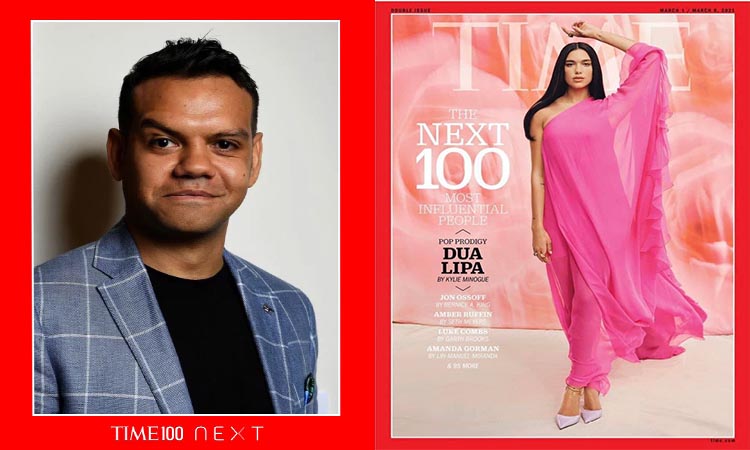 Old Haleian Meyne Wyatt (2006) is the only Australian on the coveted 2021 TIME NEXT100 List!
The global list highlights 100 emerging leaders who are shaping the future. It is broken down into sub-categories, namely 'Artists', 'Phenoms', 'Leaders', 'Advocates' and 'Innovators'.
Meyne was nominated as an 'Advocate', for the viral monologue he delivered on the ABC program Q+A, amid the Black Lives Matter movement in June of last year. His delivery of the monologue, also written by Meyne for his play City of Gold — captured the attention of the nation and highlighted Aboriginal deaths in custody and systemic racism.

Click this link to see his powerful monologue on Q and A.
TIME CEO and Editor in Chief Edward Felsenthal wrote that what struck him the most about the 2021 candidates was how they have all coped with crisis.
"They are doctors and scientists fighting COVID-19, advocates pushing for equality and justice, journalists standing up for truth, and artists sharing their visions of present and future," Felsenthal wrote.
"Everyone on this list is poised to make history," Dan Macsai, editorial director of the TIME100, said.

Click Here to see the full list.