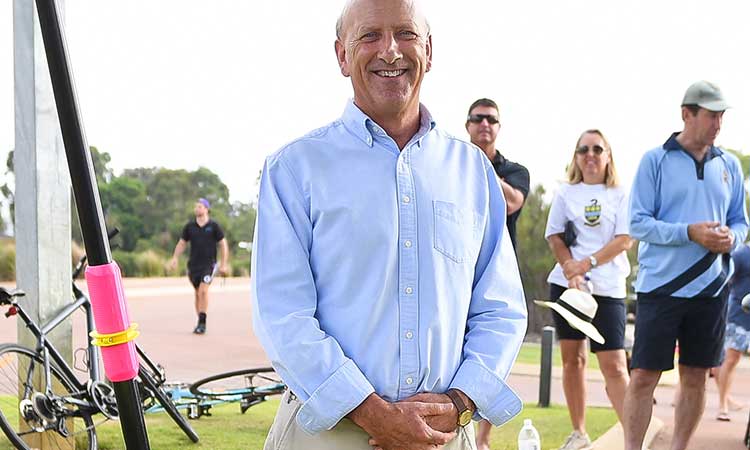 A welcome addition to Cygnet Hall
There is a very strong and positive feeling around the rowing shed this year – together with great results heading into next month's Head of the River.
This positive feeling may well have been helped along by the addition of two new boats to the shed.
Early in February the Hale Rowing community honoured their current Boatshed Manager and former Head Coach by christening the new 9A Quad the "Sandy Burt".
Just two weeks later, the School welcomed its latest boat to the Hale rowing fleet with a brand new Empacher Racing 8 for use by the 1st VIII, being christened at Champion Lakes this morning. And who better to have naming rights than former Headmaster Stuart Meade.
Deputy Headmaster, David Bean gave a brief introduction, during which he couldn't help but mention the fact that despite his love of the sport, Mr Meade had never actually rowed in his life. The customary bottle of champagne was handed over and the "Stuart Meade" was formally welcomed to the fleet.
Mr Meade was humbled by the honour and acknowledged the many great contributors to Hale rowing who also have boats named after them.