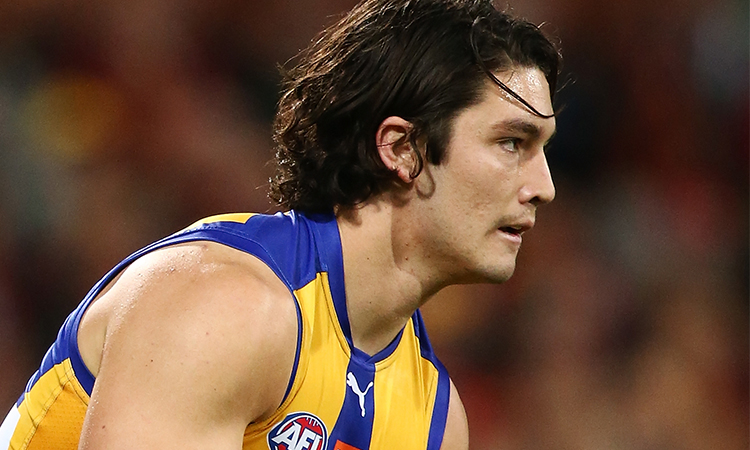 "I thought I was solid," Barrass said.
And - we would agree!
Tom Barrass (2012) will have the luxury of being able to say that he was a part – and an integral part at that, of one of the most exciting Grand Final games - ever. The West Coast Eagles won by just 5 points in the dying minutes of the game.
You wouldn't say it was all downhill for the Pies after their banner disintegrated in the wind before their team was even on the ground – but, given the benefit of hindsight, a definite omen!
Even though the first score went to the Eagles, Collingwood came out with all guns blasting and kicked five unanswered goals before the Eagles landed their first.
All the Eagles players were rated after the game with Tom Barrass scoring nine out of a possible ten votes. We on the other hand would have given him a ten out of ten score for the way he hampered Collingwood's Mason Cox's attack at the ball. Cox was identified as a big threat following his game against Richmond the previous week – but Barrass managed to completely nullify his impact, keeping him to just one disposal in the first half.
Congratulation's Tom – game well played!
NOTE:
Just in case you had forgotten, OH was represented the last time the Eagles won a Grand Final in 2006 by Brett Jones (1999).