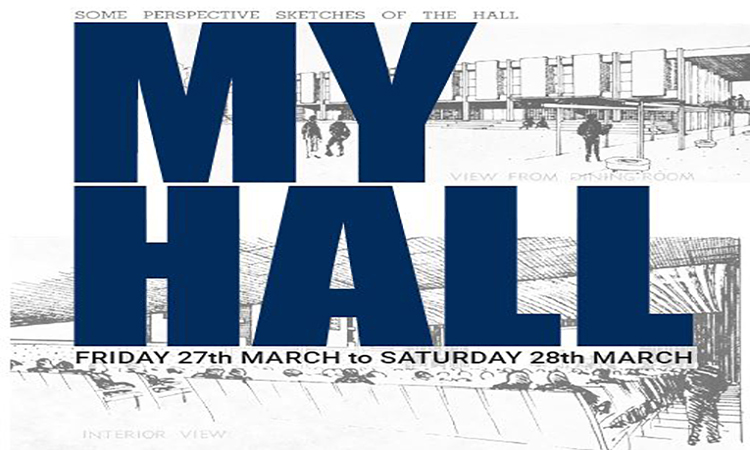 Buildings hold memories and evoke feelings. More than bricks and mortar, they are players in the stories of love and loss and the keepers of secrets and souls.
Hale School's Memorial Hall is a building of great architectural, commemorative and historical significance. It is a testament and tribute to all those who have walked within her.
Written and directed, in close collaboration with the Hale School community, by Julia Jarel. Hale School and Redfoot Youth Theatre invite you to travel through time as Old Haleians, students and staff stand together on the same stage to celebrate Hale School's Memorial Hall.
This theatrical event is about community. It evokes the memories held within the Hall as told through the words of those who conceived, designed, built and walked within her. It celebrates the Hall's significant past and looks towards her future.
Upon conclusion of the performance we invite you to share further significant memories, explore artifacts and enjoy a light supper.
PERFORMANCE DETAILS
Friday 27th March, 7.30pm
Saturday 28th March, 7.30pm
Please arrive at the front entrance doors of the Main Administration Building from 7.00pm. Doors will open at 7.15pm. The performance will start promptly at 7.30pm.
(A lock-out period will apply for latecomers)
VENUES and SEATING
This show will commence in the Main Administration Building before audience members move to the Main Quadrangle and finally into Memorial Hall. In the first short section of the play, within the Main Administration Building, the audience will be standing due to limited space in the foyer. However, if you require a seat for this section, we will happily arrange this for you. These seats must be reserved. Please contact eletheas@hale.wa.edu.au in the Hale Drama office to state your needs at the time of your booking.
Seating is as normal for the rest of the performance and secured at the time of your booking.